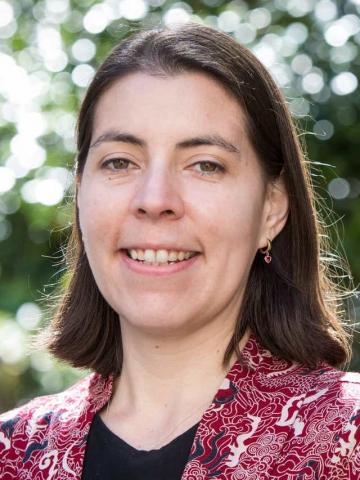 Stacy Torres has been prolific this Spring quarter.  She has been quoted in multiple publications including in a New York Times health column about countering the loneliness of social distancing; KQED-FM/ NPR Forum; andin  This Morning with Alex Jensen/ TBS eFM 101.3 MHz, Seoul, South Korea.
Dr. Torres penned several publications in March:
Torres was featured in a KPIX TV segment on March 16 and quoted extensively in a March 11 Vox story about helping others during the COVID-19 outbreak, including older adults and people with underlying medical conditions who may face a higher risk of severe illness. In the story, Torres discusses the importance of "reaffirming our commitment that every life is valuable. These are not just, oh, those people over there. These are our neighbors, these are people in our communities, these are people in our families."
Torres was featured on the March 27 PBS Above the Noise video, "#StayHome: Why Social Distancing Saves Lives," on the critical need for physical distancing. Torres appears at the 4:30-minute mark.
Torres was featured in an April 10 Vox article "Every Aspect of the Coronavirus Pandemic Exposes America's Devastating Inequalities" Torres was quoted in the April 27 National Geographic article "America's Face-Mask Culture is Changing, and Their Meaning Changes Too," and in the San Francisco Chronicle's April 29 article "Coronavirus and Seniors: How Life Will Change When Bay Area Shelter-in-Place Restrictions are Lifted"
Dr. Torres wrote publications in April:
On May 19, Torres had an Op-Ed published : I Have No Choice But to Take Hydroxychloroquine. Trump Has a Choice followed on May 20, by a KPIX piece "San Mateo County Teens Bring Groceries to Vulnerable Neighbors. 
In addition, Torres was quoted in a May 11 CNN piece "The Science of Gossip (And Why Everyone Does It)" about her research on social ties and gossip among older adults.