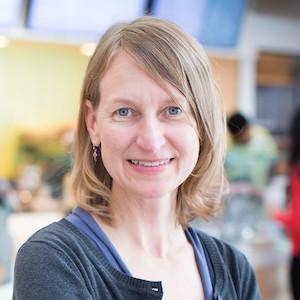 Kristen Harknett, PhD, associate professor in Social and Behavioral Sciences, has had her research cited multiple times this Spring.
Harknett's research under The Shift Project were cited in the Vox May 7 article "Essential Workers Still Lack Basic Safety Protections on the Job."  Harknett has received additional funding through UC Berkeley to continue her research as part of The Shift Project.
On May 2, Harknett penned an Op-Ed,  Why Did It Take a Pandemic to Make Us Value the Lives of California's Essential Workers? in the Sacramento Bee.
Harknett and her UC Berkeley collaborator Daniel Schneider released a research brief on paid sick leave, drawing on data from their Shift Project survey of service sector workers. The research was covered in the Los Angeles Times, KQED, CNN Business, Huffington Post and other outlets. The Bill and Melinda Gates Foundation awarded a grant to Harknett and Schneider to continue their data collection from service sector workers over the coming year, with the goals of tracking the economic and health toll of the coronavirus pandemic.
Harknett was quoted in an April 10 The New York Times article "Could the Pandemic Wind Up Fixing What's Broken About Work in America?"
In an April 8 KQED article "Even With New Federal Coronavirus Bill, Most Workers Get No Additional Sick Leave", Harknett was quoted about on her expertise on how many workers come to work sick because they don't get paid sick leave.
In a March 14 New York Times editorial that calls upon employers to abandon resistance to paid sick leave. "It's not enough to have an official policy," Harknett is quoted as saying. "It has to be a policy that people feel they can use."