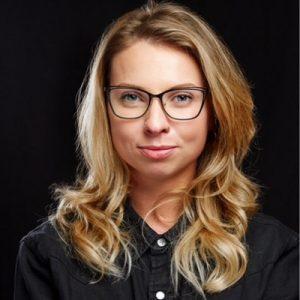 The Center for Engaged Scholarship is an organization, created by and for social scientists, who want the United States to be a more democratic, more egalitarian, and more environmentally sustainable society.  Applicants for this scholarship must be enrolled in either a social science or history Ph.D. program or in an interdisciplinary program with a substantial social science component.  Applications  go through a multi-step review and are read by scholars from different disciplines in the social sciences but working in the same area of research. In addition to an applicant's academic background, reviewers expect to see a strong explanation of how the research could contribute to struggles for justice in the United States. Reviewers will also consider the applicant's engagement with the community.
Nicole Foti's research analyzes the emergent movement to apply open-source principles to pharmaceutical research and examines potential emancipatory practices in the production of biomedical knowledge in a community-based medicine initiative. Her research illuminates alternative ways to organize scientific knowledge production and explores the potential for these projects to address the injustices of the political economy of health and illness.
The study draws on over 300 hours of ethnographic observations with the Open Insulin Project and offers a novel contribution to scholarship on the unique challenges facing expert-derived resources such as biomedical knowledge and the role of governance and power sharing in community-based medicine. Nicole has also published a policy brief that describes factors driving the insulin crisis in the U.S. – where many diabetics struggle to afford insulin.
Prior to graduate school, Nicole was at a HIV/AIDS nonprofit organization and worked closely with people living with HIV to access medication. This direct-service work informs much of her research program and desire to bridge research with activism. Nicole has bachelor's degrees in Biology from Oregon State University and in Women's and Gender Studies from University of Oregon.