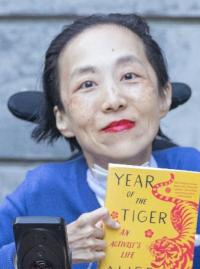 Disability and Health Care: A Conversation with Activist Alice Wong
Alice Wong is a disabled activist, writer and founder of the Disability Visibility Project, an online community dedicated to creating, sharing and amplifying disability media and culture. Wong previously worked as a staff research associate in the School of Nursing and she was an inaugural recipient of the Chancellor's Disability Service Award for her work to advance access for and accommodation of those with disabilities.
Reflecting on her own experiences, Wong discusses what must be done to change the American health care system and the role every person can play.
Read the full article in the UCSF School of Nursing Science of Caring.
Alice's book, Year of the Tiger, is available for purchase here.