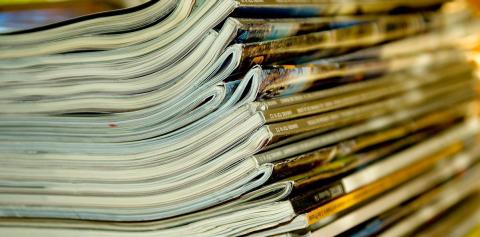 *note* this post will be updated through August 2020
Op-Ed: In California, the Future Is Now. It's Grim — Stacy Torres, PhD, Aug. 30, 2020
Op-Ed: My Sister Doesn't Have COVID-19, But I'm Scared She Won't Make It Out of 2020 — Stacy Torres, PhD, Aug. 25, 2020
Op-Ed: My Name is a Compromise. My Story Is Not. — Stacy Torres, PhD, Aug. 12, 2020
Ethnographic Investigation of Patient-Provider Communication Among African American Men Newly Diagnosed With Prostate Cancer: A Study Protocol — Janet Shim, PhD, Aug. 5, 2020
Op-Ed: Essential Workers Should Be Treated With More Respect — Kristen Harknett, PhD, July 11, 2020
Howard Pinderhughes, PhD, and his leadership on the initiative to establish UCSF as an anchor institution was featured in a July 11 San Francisco Chronicle article "UCSF Targets Health Inequity by Leveraging its Power to Hire, Train and Support Locals."
Direct-to-Consumer Genomic Testing: Are Nurses Prepared? — Elena Flowers, PhD, RN (pictured above), Janet Shim, PhD, Heather Leutwyler, PhD, RN, NP, June 27, 2020
Kristen Harknett, PhD, was quoted in a June 18 Orlando Sentinel article "Despite New Law to Require Paid Sick Time for Workers, Many Companies Aren't Bound By It" about workers without access to paid sick leave.
Op-Ed: A Tale of Two Cities: Stark Inequalities of Alameda and Oakland During the Pandemic and Protests — Stacy Torres, PhD, June 17, 2020
Stacy Torres, PhD, was interviewed on May 23 on the Roy Green Show on Global News Canada (at 27:11 mark) and also in a May 23 piece for Todo Noticias in Argentina. In both interviews, Torres shared her personal experience and talked about the ability for herself and other autoimmune patients to obtain hydroxychloroquine.